SBA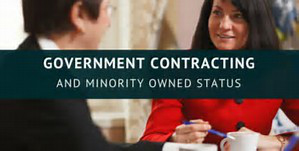 Interior Resource Group, Inc. is a Small, Minority (Hispanic) Owned Business.
The U.S. Small Business Administration 8(a) Small, Disadvantage Business Program, named for a section of the Small Business Act, is a business development program created to help small disadvantaged businesses compete in the American economy and access the federal procurement market.
Interior Resource Group, Inc. graduated from the 8(a) Program on 8/5/2017
Complete vendor profile information can be found at www.sam.gov.