Government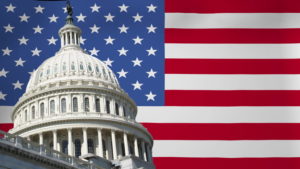 INTERIOR RESOURCE GROUP, INC. has a vast breadth of knowledge in Government Contracting and has a clear understanding of Procurement Regulations. Our participation in the U.S. Small Business Administration Small, Disadvantaged Business Program, our 71-1 GSA Package Office Contract and our ability to be a Teaming Partner with numerous manufacturers enables us to provide cost-effective solutions and options to government Contracting Officers.
Ease of Procurement Process
GSA 71-1 Packaged Office Contract Holder – GS-28F-0038W
Available under GSA MAS 71, the Packaged Furniture Program is a more convenient and economical way to furnish a complete office, healthcare facility, dormitory, or quarters facility, as well as other rooms. Project management, delivery, and installation are included; as well as other services – such as design and layout, site preparation, staging, and warehousing–to meet even the most complex requirement. What's more, this program allows us to be your single supplier to get the entire job done for you!
Schedule Title: Furniture
FSC Group 71 Furniture
FSC Class 7105, 7110, 7125 & 7195
Contract Period: June 3, 2020 to June 3, 2025 Browse Products Online
Agencies we serve: