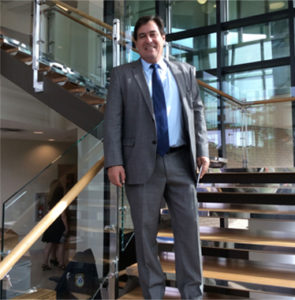 As Founder and President of Interior Resource Group, Inc. Randy Rossello has over 30 years of professional furniture sales and design experience.
Our passion is working with customers to inspire ideas and create custom workplace solutions. The professional staff at Interior Resource Group, Inc. specializes in providing office furniture solutions to Corporate, Healthcare, Education and Government agencies worldwide. We are a dedicated team of highly trained professionals with the knowledge and insight to assist you with all your design, space planning and office furniture requirements.
We understand that there are many office furniture dealerships, but not all can provide you with the expertise and reliability that you need and depend on to assist you in making investment decisions regarding your office furniture needs. We respect our clients' needs and we work diligently to deliver solutions that create efficient workplace collaboration.